Kenmerken
Nieuwste uitvoering! (2023.11)
Makkelijk in gebruik
USB oplaadbaar
Vervangbare batterijen
Broekzakformaat
Digitale controle over de temperatuur
Makkelijk schoon te maken
Voor Wie is de Flowermate V5 Nano?
De Flowermate V5 Nano is ideaal voor beginners en mensen die simpelweg een vaporizer zonder gedoe willen. Een vape die zowel efficiënt is als waar voor je geld levert. Het ontwerp is slank en zeer discreet dankzij het broekzak formaat en het onopvallende uiterlijk. Deze vape is perfect om onderweg mee te nemen voor smakelijk damp op elke locatie. Om de damp de smaak van je voorkeur te geven kan je gebruik maken van de volledige controle over de temperatuur en de makkelijke besturing, waarmee elke vape sessie memorabel zal zijn.
Hoge Kwaliteit Damp
De keramische kamer is van topkwaliteit, het glazen mondstuk en geisoleerde luchtpad produceren hoogwaardige damp. Hierdoor zijn de prestaties van de Flowermate V5 Nano erg indrukwekkend. Dichte, pure smaak uit een geisoleerd luchtpad houd in dat je damp nooit metaalachtig smaakt of giftige stoffen bevat. En omdat het mondstuk is gemaakt van glas, zal het niet-poreuze oppervlak maximale hygiëne en een luxe gevoel opleveren.
Vervangbare Batterij
Hoewel de batterijduur van de Flowermate V5 Nano niet de beste is (tot 50 minuten constante dampproductie), is het apparaat wel voorzien van een vervangbare batterij, waardoor je nooit een vape sessies vooraf moet beeindigen omdat de batterij leeg is! In plaats van het wachten op het herladen van de batterij, kan je een vol exemplaar plaatsen in de vape om de sessie voort te zetten.
Snelle Opwarmtijd
De Flowermate V5 Nano heeft de mogelijkheid om op te warmen en de maximale temperatuur te behalen in slechts 30 tot 50 seconden, waardoor snelle sessies makkelijk worden. Het geeft je de mogelijkheid om te vapen na enkele momenten, maar wel moet je eerst heven wachten tot het apparaat is opgewarmt. Omdat het om zo'n korte opwarmtijd gaat, zal je jezelf nooit vervelen tijdens het wachten op je vaporizer. De temperatuur van je voorkeur is zo behaald.
Makkelijk Schoon te Maken
Dankzij de simpele vorm van de Flowermate V5 Nano zal het volledige apparaat schoonmaken slechts enkele momenten in beslag nemen. Alleen de oven, het LED scherm en het glazen mondstuk moeten na gebruik worden schoon gemaakt met een simpele borstel. Of gebruik een doekje met pure alcohol om het beter schoon te krijgen. De bredere vorm van het mondstuk zal betekenen dat je moeiteloos met een wattenstaafje in het onderdeel kan komen voor een schoonmaaksessie.
Volledige Controle over de Temperatuur
Flowermate V5 Nano geeft je de mogelijkheid om elke temperatuur te selecteren tussen 40°C en 230°C, waardoor je volledige controle hebt over de temperatuur van je sessie en hoe je materiaal wordt verwarmd. De temperatuur veranderen is makkelijk, slechts een druk op de knop is voldoende. Tegelijk zal het LED scherm de temperatuur tonen op elk mogelijk moment.
Garantie
Alle Flowermate V5 Nano vaporizers verkocht door MagicVaporizers, een geauthoriseerde distributeur van Flowermate (door Smiss), zijn volledig authentiek en voorzien van een 2-jarige garantie op het apparaat en een 1-jarige garantie op de batterij.
Gebruikershandleiding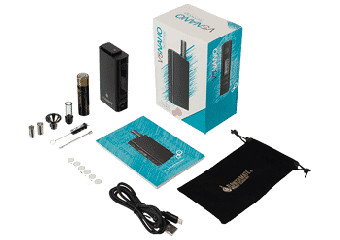 Inhoud
Flowermate V5 Nano vaporizer
Borosilicaat glazen mondstuk
2500 mAh batterij
Laadtunnel
USB snellaadkabel
Concentraten capsule
Kruiden capsule
Onderhoudsset
Roestvrij stalen gaasjes (5)
Instructiegids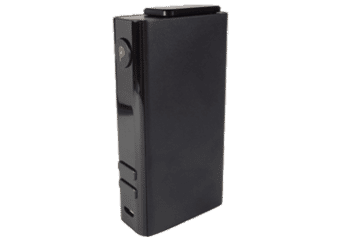 Specificaties
Meer informatie

| | |
| --- | --- |
| Formaat: | 2.5 × 5.0 × 9.5 cm |
| Gewicht: | 142 g |
| Hittemethode: | Hybride (Convectie+Geleiding) |
| Opwarmtijd: | 30 seconden |
| Energiebron: | Batterij (2500 mAh) |
| Temperatuur: | 40°C tot 230°C |
| Fabrikant: | Flowermate |
| Garantie: | 2 jaar |
| Land van productie: | China |
Flowermate Aura

Penvormig en discreet
2 uur batterijduur
Zeer makkelijk in gebruik

Flowermate Stylo

Grote ovenkamer (0.5 g)
3000 mAh batterij
Groot temperatuurbereik (150°C tot 230°C)
Schrijf je eigen review over Flowermate V5 Nano